L'Atelier Meals to take away
Because you don't always have time to sit down to eat, our restaurant offers you its Take-away service online.
It is also an ideal opportunity to taste the dishes of our Chef quietly at home: plates, foie gras, burger, salad, tartine, pan-fried scallop, fruit salad, brownie, ...
And because we make a point of working with fresh produce, our menu changes with the seasons.
Order now on our website with the ORDER TO GO button.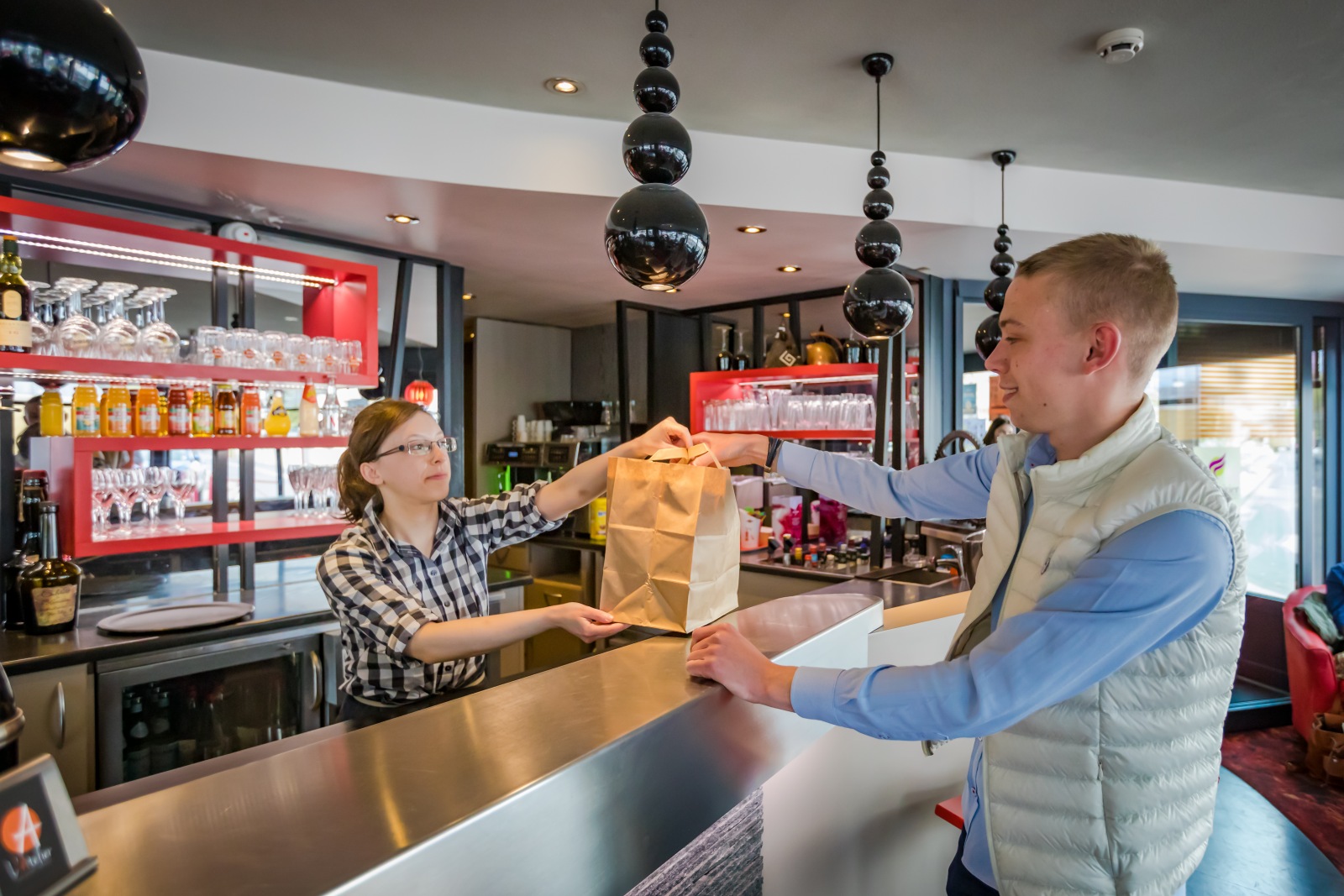 Fancy a nice meal at home, but cooked by a chef? 
L'Atelier offers a take-away sale with various choices: burgers, tapas, fish, meat, dessert.